Nina - Costume Party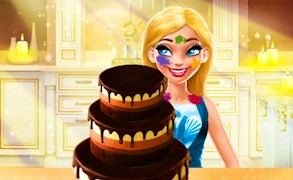 Nina - Costume Party
Are you looking for the perfect blend of creativity, fun, and excitement? You're in luck because Nina - Costume Party has arrived. A stand-out addition among popular cooking games, Games for Girls, dress up games, and makeup games. This game takes you to a world of entertainment that keeps children engaged, delighted, and yearning for more.
The game revolves around our charming protagonist, Nina who is all set to host a grand costume party at the beach. It's up to you as her trusted advisor to help her lay out a spectacular event that will leave her friends spellbound. As you delve into the game, you'll find it brimming with color, creativity, and lots of fun elements.
Nina - Costume Party isn't just about dressing Nina in stunning costumes though. It integrates elements from various popular genres like Games for Girls, makeup games, and even some culinary fun from the world of cooking games. The result? An enchanting gaming experience that is educational yet entertaining, promoting imagination and creativity amongst kids.
The graphics are beautifully done, with each detail meticulously crafted to add to the overall appeal of the game. Besides the gameplay element where players get to choose outfits and accessories for Nina to impress her friends, they also participate in designing cakes or cookies — just one of many ways this game cleverly incorporates elements from fan-favorite genres like cooking games.
In conclusion, if you're after a great addition to your collection of kids' games or simply desiring new adventures in the universe of dress-up games, then look no further than Nina - Costume Party. Its dazzling visuals coupled with its multi-genre approach makes it an irresistible choice for young gamers seeking a delightful playing experience.
What are the best online games?