Nail Art Fashion Salon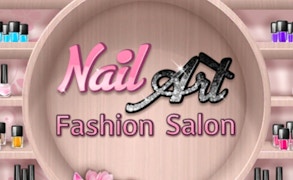 Nail Art Fashion Salon
Step into a world of creativity and color with Nail Art Fashion Salon, the ultimate destination for all budding nail artists. Designed as one of the most engaging games for girls, this game turns your dream into reality, allowing you to join the league of world-class nail artists. Immerse yourself in a whirlpool of endless possibilities, where nails are your canvas, and imagination your only limit.
Fashion games have long been a favorite among young girls, and this entrancing addition to the genre does not disappoint. The game provides an irresistible blend of creative freedom and strategic planning. It's not just about choosing a color or a pattern; it's about creating a masterpiece that would make any fashionista green with envy.
This game takes makeup games to the next level, adding another layer to your virtual makeover sessions. Forget about playing dress-up with dolls. Nail Art Fashion Salon gives the players the chance to experiment with hundreds of colors, brushes, stickers, rings, tattoos, patterns and even rhinestones! It's an art studio at your fingertips – literally!
The 'manicure pedicure' element adds an unprecedented level of realism to this cute nail art game. Watch as your unique designs transform bare nails into eye-catching works of art. But be warned - once you dive into this fashion-forward universe, there is no turning back; you'll find it hard to resist becoming completely absorbed in this dazzling digital beauty salon!
Suitable for all ages, Nail Art Fashion Salon is perfect for those who want to explore their artistic side or simply enjoy testing out incredible combinations in fashion-forward styles. Whether you're a novice just dipping your toes or a seasoned pro ready for your next challenge - there's something for everyone in this fantastic nail art game!
What are the best online games?