Multiplayer Tanks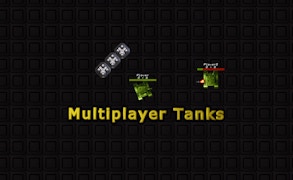 Multiplayer Tanks
Description
Immerse yourself in the world of Multiplayer Tanks, the premier HTML5 tank game offering a true multiplayer experience. Navigate treacherous battlegrounds and engage other players in intense and strategic warfare. With its unique survival mode, battle until the end in this game that promises unlimited entertainment.
How to Play
Control your tank using your keyboard, moving with the arrow keys and firing with the space bar. The objective is to destroy enemy tanks while surviving on-screen dangers. The multiplayer mode pits you against other real-life opponents around the globe, increasing both challenge and enjoyment.
Tips and Tricks
Remember, survival is key, so always keep an eye on your tank's health. Utilise cover intelligently to protect yourself from enemy fire while launching your own attacks. Timing is crucial – unleash your firepower when your enemies are at their most vulnerable.
Features
True Multiplayer Mode: Fight other real-life players from all over the world.
Intricate Battlefields: Navigate complex terrains full of obstacles and surprises.
Endless Replayability: With an endless variety of opponents and strategies, every game offers a fresh challenge.
What are the best online games?