Mountain Tank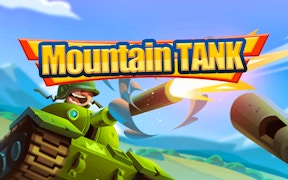 Mountain Tank
Welcome to our detailed review of Mountain Tank, a game that forcefully merges the genres of shooting and action into an explosive package. This taut, thrilling piece of entertainment is sure to captivate gamers and redefine the paradigm of tank-games and war-games.
In the world of tank games and war games, Mountain Tank has established itself as a powerhouse. The game's design is an intricate blend of immersive gameplay, challenging terrains, and heart-stopping action sequences. Its multiple tanks feature makes gameplay increasingly inviting as it offers choices, diversifying your strategic approach in battles.
The game's unique selling point lies in its enhanced upgrades. These offer incredible advancements for your war machine - taking tank warfare to a whole new level. Herein, Mountain Tank successfully incorporates the mechanics of a traditional shooting game with the strategic elements of a war game.
The moment your fingers meet the button-controlled tank movement mechanism, you'd feel an adrenaline rush. The seamlessly integrated shooting function provides an unrivaled degree of control over your tank's navigation and combat tactics. You are not just playing a game; you're commanding a battle-hardened beast in epic warfare!
The variety and complexity of terrain levels present in this game are absolutely commendable. Each terrain brings along unique challenges that test both your strategic acuity and quick reflexes - making every victory feel like a hard-earned triumph.
In conclusion, Mountain Tank offers an exhilarating ride through an intense battlefield setting that will satisfy both action enthusiasts and strategy junkies alike.
If you find immense pleasure in tank-games or war-games, or if you're merely seeking a thrilling, action-packed gaming experience, Mountain Tank is the game you've been waiting for. It's time to charge into battle and claim your victory!
What are the best online games?
Tags