Memory Color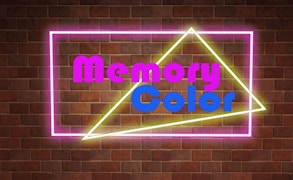 Memory Color
Description
In Memory Color, your memory and concentration skills get a rigorous workout. This game requires players to keep track of a rapidly changing sequence of sights and sounds, which they are then asked to replicate by selecting the correct color pad. With each successful turn, you build up points and increase the challenge. The game also supports multi-player mode for added fun and competition.
How to play
The game begins with a sequence of colors flashing accompanied by sounds. Players must memorize this sequence and then reproduce it by clicking on the corresponding color pads. Perfect replication results in scoring points. The game gets progressively more difficult as more colors are added to the sequence.
Tips and Tricks
To excel in Memory Color, focus on improving your memory and concentration skills. Take note of both the color sequence and the accompanying sounds as they can serve as cues for recollection. Practice frequently to handle longer sequences with ease.
Features
Single player mode: Play against yourself to improve your memory skills.
Mutli-person mode: Compete with friends or family for added fun.
Different difficulties: As you advance, sequences get longer challenging your memory further.
Friendly interface: Enjoyable and easy-to-understand gameplay with responsive controls.
What are the best online games?