MechDinosaur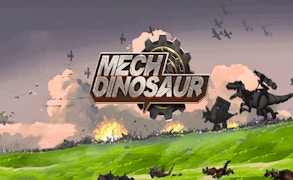 MechDinosaur
Welcome to our detailed review of MechDinosaur, one of the hottest new entries in the fighting games genre. This one-of-a-kind, adrenaline-pumping experience sits at the thrilling intersection of battle-games, dinosaur-games, and robot-games.
In MechDinosaur, you're not just fighting - you're suiting up in epic dinosaur armor, powerful as Triceratops, swift as Velociraptor, or terrifying as T-Rex. The armors are not just for show – they are your keys for survival and victory. Imagine having a fist fight with a ferocious Tyrannosaurus Rex or jousting with a deadly Stegosaurus. Yes, this game is as insane as it sounds!
The game's mechanics are deceptively simple yet incredibly engrossing - use your dinosaur armor to pass each level. But don't be fooled by its simplicity; like the unforgiving prehistoric world of dinosaurs, each level presents a unique challenge – strategic battles that will test both your reaction time and tactical thinking.
The visually stunning game hooks you right from the start with its brilliant mix of modern robotics and primordial dinosaurs. The lifelike animations and earth-shaking sound effects add to the immersive gameplay - truly a treat for lovers of dinosaur games and robot games.
In conclusion, no stone is left unturned when it comes to offering an unforgettable gaming experience in MechDinosaur. The amalgamation of menacing mechanized beasts and the high-stakes fighting action makes this game like nothing you've seen before.
If you love raw power, epic battles, and thrilling strategic gameplay, then the time has come to step into the world of MechDinosaur, unquestionably a standout in the realm of fighting games.
What are the best online games?