Lizaman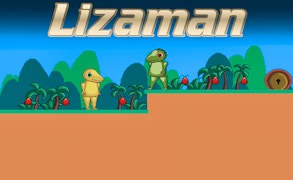 Lizaman
Description
Embark on an exhilarating journey in Lizaman, a thrilling 2D platformer game. Your mission? Collect precious red bugs while deftly dodging deadly enemies and treacherous obstacles like giant blades and pins. With progression comes greater challenges, as each of the game's eight levels increases in difficulty, offering a captivating adventure for those who crave a test of their gaming skills.
How to Play
Lizaman is easy to control for both beginners and seasoned gamers. Use the "WASD" or "Arrow" keys for player movement. Master the art of evasion with the "W" or "Up" arrow key, which allows you to execute a swift double jump if pressed twice. Remember, your ultimate goal is reaching the Exit door at each level.
Tips and Tricks
The key to success in Lizaman lies in meticulous timing and swift reactions. Make use of your double jump ability wisely, it can save you from deadly situations or help collect the tricky red bugs. Always be on guard for sudden obstacles, and remember: practice makes perfect!
Features
This game offers:
An engaging storyline with rigorous challenges.
User-friendly controls suitable for all types of players.
A variety of levels with escalating difficulty.
Tense action-adventure gameplay that keeps you on your toes.
What are the best online games?