Kill the zombies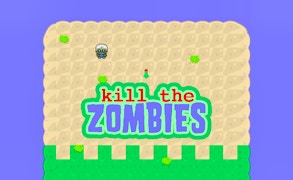 Kill the zombies
Description
In Kill the Zombies, find yourself in an epic standoff against hordes of undead. Each day tests your survival skills, pushing you to your limits as you stave off relentless zombie attackers. With every kill, earn life boosts that keep you in the game. Can you survive through the night to see a new dawn? Engage in this thrilling pixelated battle where only the bravest can reign victorious.
How to Play
Move and aim with precision using your device's controls, ensuring sharper kills. The longer you last, the stronger the opposition becomes. But fret not, earn life boosts with each kill to keep up your resistance. To level up, survive through the night and each successive day ups the stakes.
Tips and Tricks
Remember, survival is key here. Prioritize killing zombies swiftly, earning you life boosts quickly. Also strategize when it comes to movement - too much waste of energy will leave you vulnerable. Finally, understand that every new night brings tougher threats - brace yourself for them.
Features
Pixilated Battle Interface: Offers a unique gaming experience.
Addictive Gameplay: Every new day presents escalated challenges.
Lives Boosts: Accumulate more lives with each zombie kill.
Nightfall Threats: Brace yourself for intensified combats as dusk descends.
What are the best online games?