Jim's World Adventure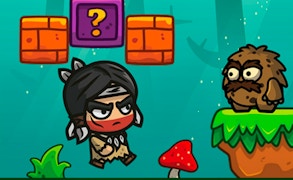 Jim's World Adventure
As your trusted guide in the exhilarating world of adventure games, I bring to you another phenomenal title that transports us back to our bygone days. Brace yourselves for an incredible journey with "Jim's World Adventure", an escape into a universe teeming with characters we know and love.
Jim's World Adventure, much like the beloved Mario games of yesteryears, captures the essence of classic platform games while introducing new elements that keep it fresh and exciting. Jim, a treasure hunting protagonist with ambitions as high as the starry skies, takes us on a fun-filled trip down memory lane. Yet, this is not just another game riding on the coattails of nostalgia; there is a distinct charm and originality to this gaming experience that warrants its place in your game library.
Gone are the days where every adventure game had you slaying dragons or battling aliens. In this retro-inspired journey, Jim squares against a variety of enemies and threats, reminiscent of our favorite monster games. The game offers more than just combat; it tests your ability to strategize and outrun foes, earning its tag as one of the emerging skill games.
The crowning jewel of Jim's World Adventure is its extraordinary visuals that pay homage to retro games. The vibrant color palette, combined with meticulously crafted pixel art, paints a picture of childhood innocence — each level brimming with nostalgia that harkens back to a simpler era in gaming.
The beauty of Jim's World Adventure lies beyond its stunning visuals or addictive gameplay; it resides in its ability to unite gamers young and old through shared experience and love for classic games. This Super Adventure Man truly lights up our world and sets a benchmark for future adventure games.
What are the best online games?