Jasmine & Rapunzel on Camping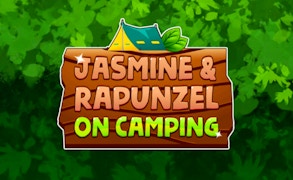 Jasmine & Rapunzel on Camping
If you've been seeking outstanding games for girls, look no further than the charming new release, Jasmine & Rapunzel on Camping. This enthralling game, tailored specifically for the younger female audience, merges the exciting world of princess games with the creativity of dress up games and makeup games.
Set amidst a picturesque mountain lake, it offers a refreshing change away from the usual castles and royal halls. Jasmine and Rapunzel aren't merely donning tiaras; instead, they're adventuring into the great outdoors and embracing their love for nature amid BBQ making and outdoor fun. What an enviable lifestyle!
The game's designers have done an exceptional job capturing a different side of our beloved princesses. The enjoyable simplicity of setting up a campground site to creating sizzling BBQ is truly commendable. Moreover, it beautifully portrays Jasmine and Rapunzel's sisterhood bond that will make every heart melt.
One of its stellar features is integrating traditional elements of dress up games and makeup games, allowing players to revamp Jasmine and Rapunzel in camping attire whilst maintaining their royal demeanor. It's not just about selecting clothes; it's about creating a story that aligns with a unique camping experience.
In conclusion, Jasmine & Rapunzel on Camping invites all young girls into an enchanting land where princesses are more than what they seem. It combines the allure of common princess games, with hands-on interaction prevalent in dress-up and makeup gaming experiences. And remember – there's always room for some fun at the campsite!
If you want your little one to step away from traditional princess narratives whilst still engaging in exciting dress-ups, then there's no better choice than this wonderful game.
What are the best online games?