I Like Pizza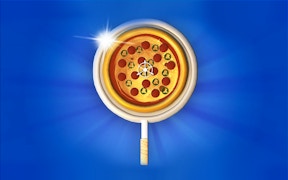 I Like Pizza
Welcome to the most delectable corner of the Arcade genre, I Like Pizza is a culinary delight that will ignite your gaming taste buds. With an accessible gameplay and its twist on Hyper Casual Games, this is a gastronomic adventure you won't want to miss!
Partaking in this roller coaster of running games serves you an adrenaline pumping experience. Your task? Collect and stack doughs while trying to outpace the ticking clock, giving a whole new meaning to "fast food". With every passing second, the challenge revs up but so does the satisfaction of successfully delivering each meal.
Beyond being one of the fantastic cooking games, I Like Pizza spices things up by allowing players to expand their menu. From pizza to donuts and hotdogs, your culinary skills are put up for testing! As you master each recipe, you unlock further dishes and upgrades that boost both your earnings and enthusiasm.
The charm of I Like Pizza also lies in its rewarding system: as you upgrade your foods, your income rises too. Every pizza slice delivered or donut sold gets you closer to becoming the ultimate chef. This engaging system holds players captive in its promise of successive rewards making this arcade game highly addictive.
To wrap it up, I Like Pizza successfully blends elements from running games with cooking games into a hyper casual framework that is both exciting and rewarding. If you're searching for an arcade game that challenges your reflexes while stirring up your culinary curiosity, then I Like Pizza might just be the perfect game for you!
What are the best online games?