Hidden Objects: Brain Teaser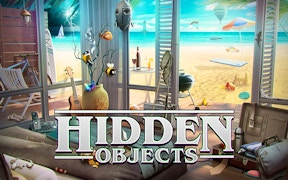 Hidden Objects: Brain Teaser
Welcome to the exciting world of Hidden Objects: Brain Teaser, a stellar addition in the realm of adventure games. This game ingeniously combines elements of brain games, hyper casual games, and most notably, hidden object games. It's more than just a simple search-and-find game. It's an adventure puzzle wrapped up in the enticing package of a casual game - perfect for both rookies and seasoned gamers.
The concept is as thrilling as it is straightforward - search for hidden artifacts. But don't be fooled by its simplicity; this deceptive game will surely put your observation skills to the test! It's not just about finding hidden objects; it's about solving brain-tingling puzzles, completing challenging quests and diving into an immersive visual journey.
The beauty of the Hidden Objects: Brain Teaser lies in its level design. Each level presents a new location - from eerie ranches to mystery hotels, abandoned pickup trucks to enigmatic houses. Such diversity ensures you always have something new to look forward to.
This fantastic blend of hyper casual games combined with the complexity of brain games will keep your neurons firing at all times. The feeling one gets when finding those cunningly concealed items is nothing short of exhilarating!
The cherry on top has to be its highly detailed and absolutely stunning graphics. They not only make each search a treat for your eyes but also set up an enchanting atmosphere that draws you into its deeper narratives.
In conclusion, Hidden Objects: Brain Teaser seamlessly weaves together elements from various gaming genres into a magical tapestry that keeps you engaged and entertained, while constantly challenging your cognitive abilities. Don't hesitate – embark on this extraordinary hidden object journey today!
What are the best online games?