Guess The Flag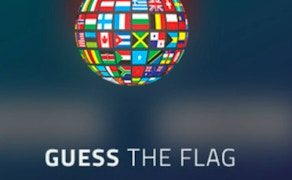 Guess The Flag
Step into the captivating world of Guess The Flag, a delightful fusion of trivia games and word games, specifically designed for our youngest gamers. This ever-engaging and educational game from the 'Games for Kids' catalogue, cleverly interweaves fun and learning into a seamless experience.
As enjoyable as it is beneficial, our tested crew found Guess The Flag to be one of the best examples within the realm of educational games. It's refreshingly unique, an engrossing brain teaser that encourages little minds to expand their horizons in geography and cultures around the world.
Built on a strong foundation of edutainment, every round of gameplay is like opening a door to a different part of the globe -an intriguing adventure that hooks young minds right from the get-go. Layered with vibrant graphics and rewarding gameplay, Guess the Flag's appeal lies in its effortless blending of education and play-traits indicative of exceptional learning games.
The task is simple; identify which country a flag belongs to, yet this seemingly straightforward challenge quickly escalates into an intense battle of wits. As a result, it swiftly establishes itself as not only a staple among puzzle games, but also one of the most engaging brain games.
In conclusion, Guess The Flag has revolutionized how kids perceive global cultures in such an exciting format. Its clever blend of fun trivia snippets along with cerebral challenges positions it as an ideal choice for parents looking to impart knowledge through gaming. For little gamers with big brains, there's no more enjoyable route to global discovery than Guess The Flag.
What are the best online games?