Girl Dress Maker 2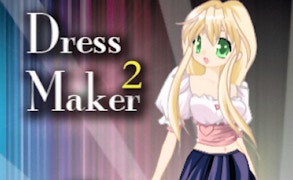 Girl Dress Maker 2
Description
Immerse yourself in the exciting world of fashion with Girl Dress Maker 2. This captivating game allows you to experiment with trendy dresses, beautiful hairstyles, and glamorous accessories. You are given the freedom to express your style, using a variety of options from a well-stocked wardrobe. Turn the model into an icon of fashion and make her dazzle!
How to play
Controlling Girl Dress Maker 2 is quite straightforward. Use your mouse or touchscreen to select items from the wardrobe and apply them to the model. Mix and match different outfits and hairstyles until you find the perfect look. As you progress in the game, you will unlock even more stunning fashion elements.
Tips and Tricks
In this game, creativity is key. Don't be afraid to try bold combinations! Keep an eye on current fashion trends for inspiration but remember - the most important thing is that your model feels confident and stylish. Try different styles until you find what works best.
Features
A variety of trendy dresses, hairstyles, and accessories to choose from.
An intuitive interface that's easy for kids to navigate.
A challenging dress-up experience that keeps players entertained.
The freedom to experiment with different styles and fashion trends.
What are the best online games?