FreelancerSim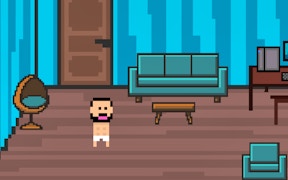 FreelancerSim
Description
In FreelancerSim, you dive into the exciting world of coding and freelancing from the comfort of your virtual home. Immerse yourself in thrilling tasks such as eliminating computer viruses and completing typing assignments for money. With your hard-earned cash, spruce up your home or keep yourself nourished. Remember, if you starve, it's game over and you're back to square one!
How to play
This simulator game is easy to navigate - type the necessary words to earn cash or target viruses on computers. The more tasks you complete successfully, the more money you earn! But remember, you need to balance work with life: spend money on food or risk restarting the game from the beginning.
Tips and Tricks
To progress in FreelancerSim, time management is key. Prioritize high-paying jobs but don't forget about buying food. Learn how to switch between tasks effectively to maintain health while maximizing earnings.
Features
Realistic simulation of freelance coding
Upgradable home and lifestyle items
Risk and reward gameplay as you balance earning with surviving
Opportunity to learn effective time management skills
What are the best online games?