Fashion Yo!!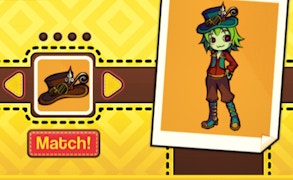 Fashion Yo!!
Step into the vibrant, creative world of Fashion Yo!!, one of the newest and most engaging games for girls on the market. This game is not just another addition to the long list of fashion games; it's a true standout. With thrilling challenge levels, a brilliant design interface, and an empowering concept that plays out throughout the gameplay, this game is guaranteed to hook you and keep you coming back for more.
Fashion Yo!! provides an immersive experience where you can become a high-profile fashion designer. This game sets itself apart from other fashion games, dress up games, and makeup games. Instead of merely selecting from pre-made clothes and makeup, players can design their own collections from scratch. Imagine being a trendsetter in real life!
Beyond just dressing up, you will need to style mannequins to showcase in your show room. The game prompts school-age players to think strategically about what they create and how they arrange their designs. You won't simply copy popular styles; instead, you'll create future trends.
The surprises don't end here! There are fun mini games incorporated into the main gameplay. These mini games help you earn virtual money that can be used to buy new items. It's yet another facet that makes Fashion Yo!! stand out in the growing genre of games for girls.
In a nutshell, Fashion Yo!! is far more than just a dress-up or makeup game. It's an engaging challenge that pushes creativity boundaries while promoting strategic thinking. The robust features make for an exciting gaming experience where budding fashionistas can truly shine.
What are the best online games?