Fashion Show Dress Up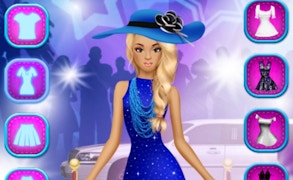 Fashion Show Dress Up
Welcome to the magical world of Fashion Show Dress Up, a delightful game that perfectly merges the realms of games for girls, dress up games, hairdresser games, fashion games, and makeup games in an enchanting Disney universe.
Fashion Show Dress Up is not just a game—it's a springtime celebration of reincarnation, awakening, and rejuvenation. It brims with vibrancy, radiating an infectious joy that breathes life into the perpetually youthful heart of Disney World. This game takes you on a journey to plan and participate in Disney's Spring Fashion Show 2018—a virtual platform where creativity meets style.
The game features beloved Disney characters—Elsa, Moana, Barbie—as contestants, adding an extra layer of excitement for Disney fanatics. However, the star attraction of the show remains the role you play as stylist to one of these princesses. Your challenge? To outsizzle the fashion competition with your undeniable flair for style and beauty.
Fashion Show Dress Up taps into your aesthetic sensibilities through its extensive palette of makeup options and outfit choices available for your chosen princess. Whether it's sculpting the perfect hairstyle in this Hairdresser Game, or selecting the most glamorous outfit in this riveting Dress Up Game, every decision takes you one step closer to creating your own personalized fashion icon.
The crème de la crème of judges—Jack and Kristoff—assess your creative efforts, keeping you engrossed until your final fashion statement hits the runway. No two gaming experiences are alike in this dynamic world where style knows no bounds!
To sum up, Fashion Show Dress Up transcends traditional parameters of Fashion Games by integrating fun gameplay with a visually appealing realm that stimulates creativity while providing endless entertainment. Embark on this dolled-up journey today!
What are the best online games?