Fairy Make Up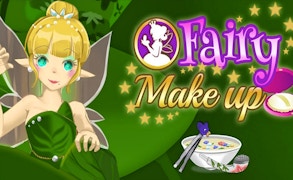 Fairy Make Up
For all the young fashionistas and aspiring beauticians that are in love with the world of make-believe and fairytales, out there, Fairy Make-Up is the ideal game to bring your dreams to life. A magical amalgamation of makeup games, dress up games, and princess games, Fairy Make-Up is an enchanting journey into the world of fashion, beauty, and fantasy.
What sets this game apart from other games for girls is not just its beautiful array of makeup options or sophisticated wardrobe choices but the fantastical theme that underscores every aspect of your play. As you navigate through this world, you're not just a makeup artist or a stylist, but a beautician for ethereal beings - fairies! This imaginative concept adds an element of magic and charm that's bound to captivate any young player.
In Fairy Make-Up, you don't just apply beauty treatments in a mundane setting; instead, you are entrusted with styling these mythical creatures in your very own beautification center. With multiple combinations of the finest garments at your disposal, your creative genius can run wild. Every fairy should be unique and dazzling in their own way!
In a sphere overcrowded by cookie-cutter makeup and dress-up titles for girls, Fairy Make-Up stands out with its immersive storytelling. Part makeup game, part dress-up game with a sprinkle of princess fantasies thrown into the mix; it's sure to provide endless hours of fun for gamers who long to combine their love for fashion and their passion for fantasy.
So get ready to step into your very own magical salon with Fairy Make-Up! It's time to unleash your creativity and let these fairies shine.
What are the best online games?