Escaping Zombie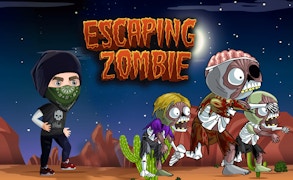 Escaping Zombie
Description
Escaping Zombie is an exhilarating online arcade game that keeps you on your toes. You are put in the shoes of a lone survivor in a zombie-ridden cityscape. Your primary objective is to avoid these terrifying creatures as you navigate through the eerie surroundings, ensuring you don't become one of them. The adrenaline-charged gameplay along with a captivating backdrop makes this game a treat for all arcade enthusiasts.
How to Play
The game controls are incredibly straightforward. With just one click, you can start playing Escaping Zombie. Your character moves automatically, and your task is to guide them away from the zombies without getting caught. Your survival time determines your score and potential leaderboard position, making this game an exciting test of nerves and quick thinking.
Tips and Tricks
To increase your survival time, it's important to master the art of dodging zombies. Always keep an eye on zombie movements and plan ahead to evade them effectively. Try not to corner yourself as escape routes can quickly close up in tight spaces.
Features
One-click controls: Makes the game accessible for everyone.
Survival-based scoring: The longer you live, the higher the score.
Zombie-themed: For those who love the thrill of dodging undead creatures.
Leaderboard: Allows competitive gameplay among friends and other players worldwide.
What are the best online games?
Tags