ECO inc. Save the Earth Planet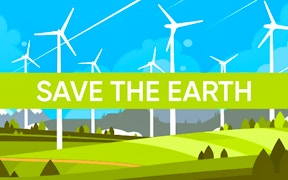 ECO inc. Save the Earth Planet
ECO inc. Save the Earth Planet is a captivating confluence of educational games, management games, and brain games. This intriguing strategy game enables players to delve into real-life ecological challenges, all while offering a thrilling gaming experience. Whether you're a fan of simulator games, idle games, or clicker games, this game caters to different gaming preferences whilst maintaining its core objective - educating about the environment.
In this thought-provoking game, you're tasked with preventing our beautiful planet from succumbing to an ecological catastrophe. The game doesn't shy away from showcasing the poignant reality of environmental crises. You encounter various ecological issues, their causes, and the inspiring individuals worldwide who are leading the path towards sustainability.
The beauty of ECO inc. Save the Earth Planet lies in seamlessly blending education with entertainment. It carves out a niche within the plentiful landscape of educational and strategy games. The adventure dabbles in elements of management and simulation, truly testing your decision-making skills as you navigate through environmental obstacles. The idle and clicker features also add a level of engagement that keeps players hooked for hours on end.
A notable feature is how the game provides insights into real-world environmental solutions. You experience firsthand how small changes can have immense impacts on protecting our Earth. It's not just about playing; it's about learning and making a difference.
All in all, ECO inc. Save the Earth Planet is a compelling mix of educational and strategic gameplay that's bound to leave players with new insight on eco-conscious living while serving up hours of entertaining gameplay.
Tags:
Educational Games, Management Games, Brain Games, Simulator Games, Idle Games, Clicker Games.
What are the best online games?