Double Cubes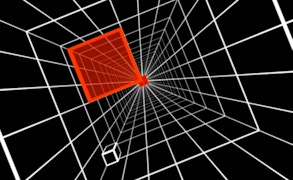 Double Cubes
Get ready to plunge into the exhilarating world of Double Cubes, a remarkable addition to the realm of arcade games. This riveting vertical endless retro tunnel game ingeniously blends running games, block games, and Skill Games to create an intoxicating mix of challenge, thrill, and fun.
An unending vertical tunnel serves as your racecourse and your goal is simple: guide your cube downwards while dodging countless obstacles. But don't be fooled by the simplicity of this objective. The task requires skill, precision, agility and above all, keeping your cool in the face of relentless pressure.
The gameplay is compellingly intense, making Double Cubes one of those 'just one more round' kind of games. The immersive 3D graphics and catchy retro-styled soundtracks will keep you hooked for hours. As a bonus tip, watch out for those fiendish blocks! They appear out of nowhere and are ready to end your run abruptly.
The game takes a fantastic turn when it comes to modes. Double Cubes can be played solo but where's the fun in that? Challenge friends or family with 2 player games mode for some exhilarating competitive action. This mode turns this arcade game into a social experience - those bragging rights are worth fighting for!
In conclusion, Double Cubes delivers an addictive blend of skill-testing gameplay with its running and block evasion mechanics while ensuring an enticing social dynamic with its 2 player mode. This game is undoubtedly a leading choice for gamers who crave challenge, competition, and plain old fun in their gaming palette.
What are the best online games?