Dinogen Online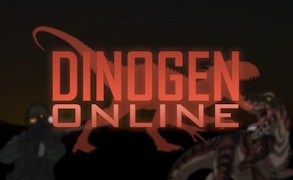 Dinogen Online
Description
Prepare to immerse yourself into the thrilling world of Dinogen Online, a fast-action 2D multiplayer shooter set in an age when humans and dinosaurs co-exist. The game offers a top-down perspective and several objective-based modes that allow players to choose their side of conflict. As you garner experience points, brace yourself for fascinating weapons upgrades, new dinosaur characters, advanced equipment, and intriguing items!
How to Play
The game is simple to control with your keyboard and mouse. Navigate your character using the W,A,S,D keys, aim with the mouse, and strike with the left-click. You can switch weapons using number keys. Your progress depends on how efficiently you play your part in team-modes or survive as an individual in solo modes. Gaining XP through defeating enemies helps you unlock game enhancements.
Tips and Tricks
Prioritize survival over kills. Stick together with teammates in team-based modes for better efficiency. Switching weapons according to situation makes you versatile on the battlefield. Make sure to utilize the terrain effectively for cover and ambush attempts. Learning dinosaur's abilities can turn tables in your favor.
Features
Mesmerizing top-down 2D graphics
Numerous objective-oriented game modes.
Fascinating upgrades as you earn XP.
Multiple maps that require strategic navigation.
Intriguing abilities depending upon choice of playing as human or dinosaur.
What are the best online games?