Dexitroid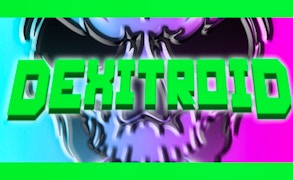 Dexitroid
Description
In Dexitroid, you are in a world filled with puzzles and traps. This intense, block-based game won't let you sit still for a second. You'll need to maneuver your bar through complex mazes while avoiding deadly obstacles. With its fast-paced gameplay, Dexitroid tests your instincts and reflexes. Keep your eyes on the screen, your fingers on the controls, and survive as long as possible to bag the highest score!
How to Play
The rules of Dexitroid are pretty simple yet challenging. You control a bar that moves continuously forward. Navigate this bar using your mouse or keyboard arrows, dodge the hazardous traps and progress in the game. Remember, the longer you survive, the higher your score will be - but as time progresses, so does the speed!
Tips and Tricks
Effective survival in Dexitroid relies heavily on quick decision making and perfect timing. Be mindful of trap patterns and adjust your pace accordingly. Keep yourself alert to upcoming obstacles - every second can make a difference! Finally, practice is key: more playtime equals better reflexes.
Features
Exciting block-based gameplay: Engage in instinct-testing challenges and avoid numerous dangerous traps.
Highly addictive: The more you play, the more challenging it becomes - meaning you'll want to keep trying until you get that high score!
Packed with fun: Despite its seemingly simple concept, Dexitroid provides hours of fun with its survival-focused mechanics.
What are the best online games?