crossout
will open a new window
CONTINUE
We have a great alternative for you!
Smash Karts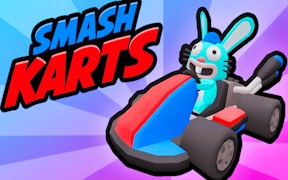 crossout
CrossOut is a free-to-play MMO set in a post-apocalyptic wasteland. It owes a great deal to Twisted Metal and Mad Max, thanks to its unique combination of building controls and vehicle-based combat. The aim of the game is to scavenge useful parts from across the wasteland and repurpose them into armored battle-machines. Each part has a unique effect on the vehicle's properties, and if you damage a given part, you'll effect the performance of the vehicle immediately. There's a huge arsenal of weapons to play with, as well as the ability to chat and trade with other players to create the ultimate wasteland vehicle! Play crossout now on GamePix!
What are the best online games?