Coloring Heroes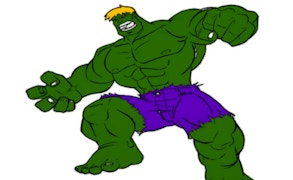 Coloring Heroes
Unleash your creativity with Coloring Heroes, one of the most engrossing games for kids. Brimmed with vibrant hues, this unique game opens up a world of color and fun for children of all ages. Right from the moment you start playing, it's like turning on a rainbow-colored switch in your mind!
With Coloring Heroes, it's not just another coloring game; it's a thrilling journey through the vivid landscapes of the Marvel Universe. Imagine picking up your digital crayon to add colors to Spider-Man swinging through New York City or Iron Man soaring high in the sky! This game allows children to transform these beloved heroes into their personalized works of art.
But Coloring Heroes isn't merely about filling colors; it also subtly introduces kids to the delightful and satisfying world of drawing games. How you ask? By allowing children to color their favorite Marvel Heroes as they want! It encourages them to create their customized superhero universe, igniting their imagination and enhancing their artistic skills simultaneously.
Offering a gamut of colors and super cool patterns, this game will draw you in with its simplicity yet keep you hooked with its complexity. The best part is that there's no right or wrong way to color these superheroes; every child can create their unique superhero universe!
In conclusion, Coloring Heroes is more than just a kids' coloring game; it's a fantastic tool that can inspire creativity while being incredibly fun at the same time. Get ready to dive into an adventure filled with colors, patterns, and superheroes because Coloring Heroes is not just a game – it's an experience!
What are the best online games?