Color Objects Halloween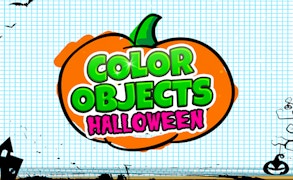 Color Objects Halloween
Description
Color Objects Halloween is a fun and creative painting game for kids. Set in a Halloween theme, the game allows children to unleash their artistic abilities and paint over 40 different objects. Whether it's a ghost, a witch or a pumpkin, your kid can bring them to life with colors of their choice. The game's user-friendly interface makes it easy to navigate and use.
How to play
The controls of this game are extremely simple. To start drawing, pick your desired color from the palette and click on the object you want to color. The mouse acts as your brush, moving it around will paint the object. Remember, there are no rules! You can play, experiment and create endlessly!.
Tips and Tricks
Encourage your child to use different shades of colors for a more interesting look. Also, they can revisit and recolor the drawn objects for better understanding of colors. Adding personal touches like patterns and designs can make their art-work unique.
Features
Kid-friendly user interface.
Over 40 Halloween themed objects to color.
A wide range of color choices.
Promotes creativity and imagination in children.
What are the best online games?