ClickTank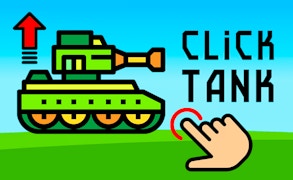 ClickTank
Description
Immerse yourself in the world of ClickTank, a captivating arcade clicker that brings the thrilling action of tank warfare to your fingertips. This game rewards quick reflexes as players tap on tanks to earn money. The faster you tap, the more money you collect. Accumulated funds can be used to purchase upgrades and access new, more powerful tanks, enhancing this casual yet intensely engaging gaming experience.
How to play
The game is simple but addictive. Use your mouse or touchscreen to tap swiftly on the tank appearing on screen. Each tap garners cash depending on your tapping speed. Accumulate enough money to invest in upgrades and more robust tanks. Remember, the quicker the click, the bigger the reward! Boost your earnings with strategic upgrades, unlocking new tanks as you progress.
Tips and Tricks
To maximize earnings, concentrate on maintaining a rapid tapping pace rather than sporadic clicking. Regularly investing in upgrades can significantly elevate your earning potential. Keep an eye out for special upgrade deals and new tank releases for bonus points and cash multipliers.
Features
Addictive tap-to-earn gameplay
A wide variety of tanks and upgrades available for purchase
Frequent update with new features and bonus offers
Suitable for all age groups and expert levels
No forced time limits - play at your own pace
Casual gaming experience with high replay value
What are the best online games?
Tags