Charm Farm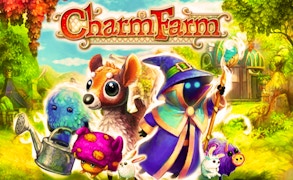 Charm Farm
Calling all magic lovers and fans of mmorpg games, listen up! Our journey today takes us through a mystical escape that will tickle the fancy of any ardent gamer. It's time to dive into the verdant world of Charm Farm, where farm games, dragon games and animal games converge, bringing forth an enchanting multiplayer experience.
In Charm Farm, you're tasked with saving the Magic Forest, a realm teeming with peculiar creatures and flora that can only be found in the most imaginative corners of developers' minds. It's a lush world where fantasies are a reality and wonders never cease. The exciting gameplay is wrapped in an appealing narrative that keeps you hooked.
This game is not just about the spellcasting exploits of your avatar. Here, impossibly cute Shmoos will be at your aid as allies. Instruct these adorable minions for different tasks and watch as your strategies unfold in real-time. What's more? You'll also get to harvest magical plants, continuing our legacy of enjoying farm games online.
The dragon element elevates this multiplayer extravaganza to another level. These majestic beasts serve as powerful allies in your adventure, rekindling our love for dragon and animal games alike.
An immersive world filled to the brim with mystery, intrigue, magic, and friendship awaits in Charm Farm. This MMORPG experience sets itself apart with unique gameplay mechanics while drawing on elements of familiar genres that we all know and love. So conjure some courage, ready your spells, gather your Shmoos - it's time to save the Magic Forest in Charm Farm.
A magical adventure teeming with dragons, adorable animals, mystery - all wrapped up beautifully in multiplayer mode: this is Charm Farm for you! Dive in today!
What are the best online games?