BTS Easter Coloring Book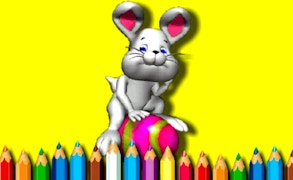 BTS Easter Coloring Book
Immerse your little ones in the thrilling world of BTS Easter Coloring Book, an enchanting game that blends the fun of coloring games and drawing games into an unforgettable experience. Crafted with love for kids and puzzle enthusiasts, this game will transport your children into a universe where creativity knows no bounds.
What sets BTS Easter Coloring Book apart from other run-of-the-mill animal games or general Games for Kids is its unique theme centered around the joyous occasion of Easter. The game provides an interactive canvas to showcase your child's creativity, making it one of the most engaging drawing games out there. Who said painting Easter Eggs couldn't be a year-round activity?
Much more than just one of many coloring games, BTS Easter Coloring Book boasts plethora designs for kids to choose from. They can paint and decorate these drawings in vibrant hues, harnessing their imagination to bring each image to life. The game offers an effortlessly easy use interface that makes coloring as easy as child's play - quite literally!
As if this wasn't enough, BTS Easter Coloring Book also lets kids save their artwork and share it with loved ones - a great way to wish 'Happy Easter'. This feature adds a delightful social element to this kids game, encouraging children to proudly share their masterpieces.
Best yet, BTS Easter Coloring Book is absolutely free and completely kiddie-safe. So parents can rest easy knowing their children are not only having fun but are doing so within a safe environment. Not many other puzzle games or games for kids can boast such kid-friendly features.
In conclusion, BTS Easter Coloring Book is not just any coloring or drawing game. It's a portal that inspires creativity among kids while also making sure they have loads of fun! A must-have for every parent who wants their child to discover the joy of colors and creativity.
What are the best online games?