Bloom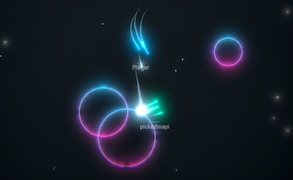 Bloom
Enter the vibrant world of Bloom, a captivating blend of multiplayer dynamics that flawlessly melds the thrill and challenge of survival games with the exhilaration of flying games.
Bloom commences with an immersive io gameplay that promises to keep you riveted from the get-go. It transports you to a realm teeming with multiple levels that progressively escalate in complexity and excitement. These levels are skillfully designed to test your mettle and survival instincts while making your adrenaline surge.
The fun io gameplay is an absolute treat for multiplayer enthusiasts. Whether you're an adept gamer with an insatiable competitive streak or a laid-back player seeking some light-hearted recreational avenues, Bloom serves up something for everyone.
However, what truly sets Bloom apart from its counterparts isn't just its diverse array of levels or its electrifying io gameplay. It's how brilliantly it integrates the elements of survival games into its design. As you navigate through myriad challenges and obstacles, your quest for survival becomes more intense, more thrilling, more satisfying.
If you've been on the hunt for flying games that take you on a roller coaster ride of emotions, Bloom should be at the top of your list. Soar through air pockets and dodge obstacles in an airborne adventure that'll have your heart pounding and palms sweating in anticipation.
In conclusion, Bloom presents a unique fusion of flying games and survival games woven into a multiplayer format that is hard to resist. It's more than just another game – it's a journey, it's a challenge, it's survival at its most exciting!
What are the best online games?