Bless Magic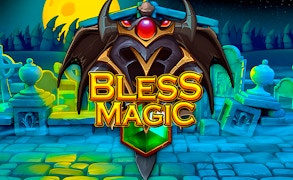 Bless Magic
Immersing yourself in the medieval world of Bless Magic, a gem in the role-playing games and fighting categories, will transport you to an exciting realm of fantasy and combat. This notable offering, an embodiment of sublime battle games, knight games, and highly intense monster games, provides the ideal platform for you to display your strategic prowess while enjoying the nostalgia of classic RPG style, pixel art graphics.
You are bestowed with a hero who fights autonomously, removing any element of tedious, direct controls. Your role primarily involves gearing up this dauntless warrior, exploring vast lands in the hunt for armour and essential items that will bolster your hero's abilities against formidable enemies. With your chosen Magician, Vampire or Hunter gathering experience on their own, rest assured that you can focus on crafting a striking arsenal.
Bless Magic offers a plethora of avenues to level up your champion. Whether it's through upgrading gems or forging new armor or even tweaking magic abilities - this game has it all. Plus, these RPG style levelling entities offer endless hours of gaming pleasure.
Your autonomous hero bravely confronts various monsters and boss-level adversaries, introducing an unanticipated complexity into this idle RPG game. Fancy a quick skirmish? Step into the arena or delve into treacherous dungeons. The thrill doesn't stop here - rare loot is waiting to be discovered; equip your hero with these unique finds to gain an edge against enemies.
The key features in this game - its classic role-playing aspect, equipping options for your hero, diversified battlefields, unique items, gems and buffs along with its intuitive rating system - all contribute to creating an unforgettable gaming experience that is bound to captivate every RPG enthusiast. Bless Magic is indeed a magical fusion of strategy and relentless action.
What are the best online games?