Baby Beauty Salon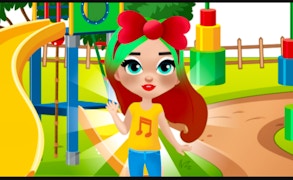 Baby Beauty Salon
Calling out to all fashionistas and grooming gurus, Baby Beauty Salon is the amazing kids game that's sure to keep you on your toes! A delightful blend of genres - part dress up games, part makeup games, and even integrating elements of exciting hairdresser games, it's a one-stop-shop for everything style savvy!
Baby Beauty Salon takes its place among the top echelon of games for girls, with a twist - this brilliant spin is on caring for and sprucing up adorable baby girls. This game offers an extensive palette of fashion choices. You can customize up to four delightful baby characters, each bursting with her own unique personality.
The vivid, high-quality graphics are sure to draw you in from the moment you start your makeover journey. From sparkly princess dresses to chic hairdos and vibrant makeup shades – Baby Beauty Salon delivers a rich visual experience. The gameplay is easy yet captivating making it an ideal pick for those new or seasoned to the realm of fashion games.
The fun doesn't stop at dress-ups; Baby Beauty Salon allows players to experiment with different hairstyles, making the game a fantastic choice for those who love Hairdresser Games. Meticulously designed apparel and different kinds of makeup test your creativity levels as you style these cute characters into baby beauty queens!
So, whether you're an aspiring little hairstylist or a budding fashion designer, you'll find that Baby Beauty Salon hits all the right notes. It's time to ignite your creative spark, take charge of your virtual salon, and transform these adorable girls into beauty sensations! Why wait? Step right into the fashionable world of Baby Beauty Salon today!
What are the best online games?