Astronaut Game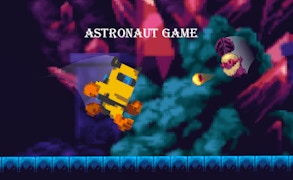 Astronaut Game
Description
Dive into the thrilling realm of Astronaut Game, an action-filled adventure that puts you in the boots of a brave astronaut navigating through a dangerous pixel universe. The game tests your reflexes and agility as you dodge relentless enemies and their onslaught of bullets. With vibrant pixel graphics and meticulously designed levels, this game promises an unforgettable gaming experience that will keep you on your toes.
How to Play
The control scheme of the Astronaut Game is intuitive yet engaging. Use the space button to initiate a jump or execute a double jump to evade incoming threats. For mobile users, a single tap will make your character jump, while a swift double-tap triggers a double jump. Your objective is to traverse each level without being hit by enemy fire while collecting points along the way.
Tips and Tricks
Mastering the timing of your jumps is crucial in Astronaut Game. Memorizing enemy patterns can also provide an edge. Practice double jumps to overcome more complex obstacles. Remember, staying alert and being mindful of your environment will drastically improve your survival chances.
Features
Vibrant Pixel Graphics: Enjoy classic pixel art that adds charm to your gaming experience.
Easy Controls: Jump into the game with simple and fluid controls.
Challenging Levels: Conquer intricately designed levels filled with enemies and obstacles.
Addictive Gameplay: With its enticing action-adventure format, it's hard to put down.
What are the best online games?
Tags