Aqua Hero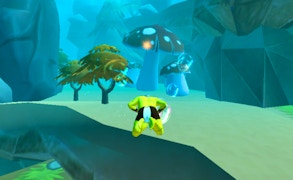 Aqua Hero
Enter the underwater realm of Aqua Hero, a standout adventure game where flying meets fishing in a quest to rule the underwater kingdom. A game where your skill-set is put to the ultimate test in this aquatic thriller, packaged with ample intrigues and twists.
Amongst the multitude of flying games available today, Aqua Hero stands a class apart. The controls are simple and intuitive: WASD for movement, Space for jumps, Shift for a surge in speed, and F to swim. These simple inputs mask the profound complexity that lies beneath the surface, making it fall into the category of skill games.
The game requires you to utilize your ability to manoeuvre through obstacles while maintaining speed and direction. Coupled with attributes of fishing games, Aqua Hero presents an interesting twist as you compete against the monstrous kings of the underwater nation. But beware! This is not just an escape story but rather a power struggle where you must prove yourself a true hero.
Aqua Hero straddles several genres – from elements of classic escape games, to flying and fishing challenges. It provides gamers with an immersive experience that takes them into an underwater labyrinth filled with monstrous creatures and captivating graphics.
Avoid being ensnared by conventions and dive head-first into this oceanic adventure. Become an Aqua Hero as you navigate through venturesome quests while battling ominous sea creatures that lurk within the depths. Soak up every moment in this commanding underwater world and emerge as a conqueror overcoming daunting hurdles.
To sum it up, if you're on the lookout for a game that tests your mettle while allowing some immersive fun, then Aqua Hero is your go-to choice among adventure, skill-based, and escape games. So strap in for an exhilarating ride that's sure to make some waves in your gaming routine!
What are the best online games?