Anime Girl Fashion Make Up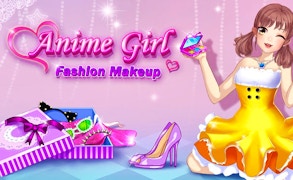 Anime Girl Fashion Make Up
Description
In the exciting world of Anime Girl Fashion Make Up, you'll be able to create your own adorable anime girl. It is not just a plain dress-up game, as you will start with a relaxing facial spa, move onto applying stylish makeup, and finish with dressing your girl in the trendiest outfits. This game allows your creativity to shine, promising endless fun and fashion.
How to play
The game is user-friendly and pretty straightforward. Use your mouse to select the anime girl you want to style. Start with a facial spa session followed by applying fashion-forward makeup like lipsticks, eyeliners, blushes, and eye shadows. Lastly, choose from various dressing styles for her outfit. Every decision is yours!
Tips and Tricks
To create the most stunning anime girl, don't be afraid to mix and match different fashion items. Play with color combinations while applying makeup. Remember, in the world of anime fashion, there are no rules!
Features
This game boasts an array of amazing features such as:
An assortment of cute anime girls to style.
An extensive range of fashionable makeup options.
A variety of trendy dressing styles.
Luxurious decorations for satisfying every fashionista's sense.
What are the best online games?