Always Fashion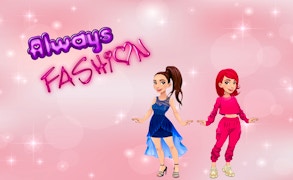 Always Fashion
Description
Unleash your inner fashionista with Always Fashion, an entertaining game that's sure to thrill dressing and styling enthusiasts. In this delightful game, a charming girl awaits your innovating makeovers and trendy outfit selections. Determine her fashion identity, whether it's chic, trendy, or casual! Your creativity as a budding fashion designer determines her look – hairstyle, eye color, shoes, and even the background.
How to Play
The controls are straightforward – just click or tap on the various style options to apply them to your model. Experiment with various combinations until you find the perfect look for your model. There's no time limit or score, so feel free to let your creativity flow. Once you're satisfied with her appearance, you can save a photo of your model.
Tips and Tricks
To achieve the best looks in Always Fashion, don't be afraid to mix and match different styles and colors. Try out all options available for each category before settling on your final choice. Remember, fashion is about expressing individuality so let your model's style reflect that.
Features
A wide range of fashion elements to choose from – hairstyles, clothes, eye colors, shoes.
An interactive dress-up experience with simple click-and-drag controls.
The ability to save a photo of your final model's design for future reference.
A limitless creative platform for budding fashionistas.
What are the best online games?