Undead Walking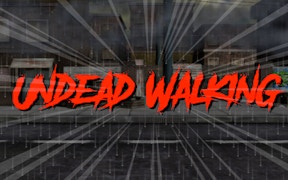 Undead Walking
Description
In Undead Walking, you step into the shoes of Brando, a lone survivor in a post-apocalyptic world overrun with the undead. Hunt down and eliminate hordes of zombies mercilessly with your trusty shotgun. The atmosphere is grim and eerie, amplified by an exceptional use of 3D pre-render graphics and intricate animations.
How to play
The game is simple and direct, your mission is to survive and exterminate. Use the controls to navigate through the zombie-ridden terrain and use your firearm to take down the festering undead. With progress, you will be able to enhance your weaponry. Keep your eyes open for power-ups which can assist in your survival.
Tips and Tricks
Zombies may appear from unexpected corners. Always stay on high alert. Efficiency in ammunition use is also key - don't waste bullets unless necessary. Try strategizing your moves to maximize kills with minimal ammunition consumption. Remember, survival is all about strategy!
Features
Captivating graphics: 3D pre-render graphics create a realistic experience.
Detailed animations: Each animation is finely detailed adding depth to gameplay.
Ambience music: The game features immersive music that complements the gameplay perfectly.
Gore effects: Experience splat and gore effects as you take down the zombies.
Weapons upgrade: Improve your firepower as the game progresses.
Local Scoreboard: Compete with others in your vicinity by scoring high and surviving longer.
What are the best online games?