Turtle Math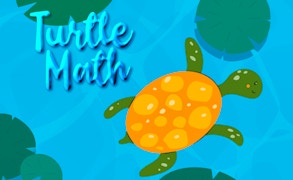 Turtle Math
Description
Turtle Math is an intellectually engaging online game that enhances mathematical proficiency in a fun way. The objective is to answer diverse math questions with speed and accuracy. The queries encompass a variety of simple math concepts, and players help a charming turtle navigate the labyrinth of true and false answers. With each correct choice, players guide this amiable turtle closer to the finish line.
How to Play
This interactive game is perfect for youngsters who are just beginning their math journey. To play Turtle Math, simply read the presented math statement and decide whether it's true or false. Click on your answer to help your turtle progress towards the finish line. Fast responses score higher points, stimulating players to quickly evaluate math facts.
Tips and Tricks
Improve your performance in Turtle Math by practicing basic arithmetic operations beforehand. Don't just guess the answers - make sure you understand the logic behind each question. Remember, speed is vital, but wrong answers take you back a step so accuracy should not be compromised.
Features
Simple yet engaging gameplay designed for young learners.
A mix of basic arithmetic questions that promote quick thinking.
A captivating turtle character that progresses with correct answers.
An interface designed for children, fostering fun learning experience.
A competitive scoring system which rewards both speed and accuracy.
What are the best online games?