Train Race 3D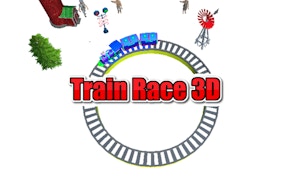 Train Race 3D
Description
Dive into the exciting world of railway tracks with Train Race 3D. In this fun-packed game, you'll control lively colored trains as they race down tracks. Your objective? To paint these tracks in the vibrant hues of your train. With its simple yet impactful gameplay, you're sure to have a rollicking time.
How to play
To play Train Race 3D, simply tap at the perfect moment to color the track with your train. The track transforms into the color of your train instantly. The key lies in precision and timing - too early or too late, and it's game over. As you progress, you'll need to outrun other trains and overcome complex challenges.
Tips and Tricks
Timing is everything in Train Race 3D. Tap too early or late and it won't count in your favor. Remember to stay focused and anticipate your moves as those trains are faster than they look. Also, aim for power-ups that can help speed up your train or slow down others.
Features
Showcasing some of the game's key highlights:
Vibrant graphics that make gameplay more engaging
Straightforward controls for easy handling
A range of colored trains and tracks to choose from
Packed with numerous levels for endless hours of fun
What are the best online games?