Tower Shooting Color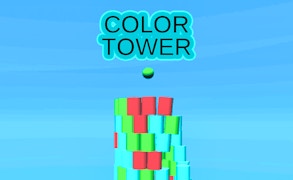 Tower Shooting Color
Description
Tower Shooting Color is a vibrant, dynamic 3D arcade game that will keep you engrossed for hours. The objective of the game is to ascend the infinite levels of the tower. Its colorful gameplay and interactive design make it a captivating gaming experience. The game mechanics are designed for easy one-hand control, providing satisfying playability.
How to Play
You have to aim and shoot at the ascending color-coded blocks to build your way to the top of the tower. With one-hand control, navigation becomes an easy task. To progress in the game, you must successfully match colors and clear levels. The more accurate your aim, the faster you climb the tower.
Tips and Tricks
The key strategy lies in maintaining accuracy while aiming for perfect color matches - this way you can climb rapidly. Quick decision-making skills are important as each level presents unique challenges with different colors.
Features
Infinite Levels: An endless number of levels ensures continuous playtime and engagement.
Mesmerizing Colors: Vibrant hues enhance visual appeal and create an aesthetically pleasing gaming environment.
One-hand Control: The game design facilitates easy handling with one hand, ensuring comfortable gameplay.
What are the best online games?
Tags