Toastellia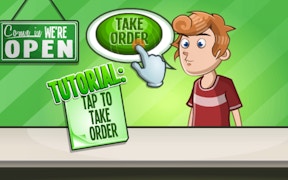 Toastellia
Welcome to a world where bread and innovation cuddle up, in an immersive gaming experience known as Toastellia. This dazzling addition to the puzzle genre leaps off the breakfast table and pulls you into an exciting universe of flavorful mayhem that masterfully combines elements of cooking games and restaurant games.
Imagine walking into a bustling toastie cafe, greeted by eager customers waiting to devour your creations. Toastellia is just that, your personal diner where each day brings a unique challenge. Your task? Satisfy every palate with an array of mouth-watering recipes while juggling the pressure of time. The game's charm lies in its simplicity overlaid with layers of complexity, making it an adrenaline-pumping puzzle that requires both speed and strategy.
As your culinary skills grow, so does your business. Collecting new ingredients opens up endless possibilities to satiate even the most demanding customers. Decorations such as stickers can beautify your cafe, enhancing its aesthetic appeal and drawing more patrons. The game brilliantly marries these various components to recreate the hustle and bustle of running a successful eatery.
No matter if you are a seasoned gamer or new to the world of puzzle games, Toastellia offers something for everyone. It hangs beautifully between being comfortably challenging and shrewdly addictive - a game that will surprise you with its depth as it lifts your spirits high in the world of bread-based enterprise.
To sum it all up nicely like a well-cooked toastie sandwich, Toastellia is more than just a game - it's an engaging journey through foodie puzzles with enough delicious twists to keep you coming back for seconds (and thirds!). So roll up those sleeves and let the culinary adventure begin!
What are the best online games?