Tina - Costume Party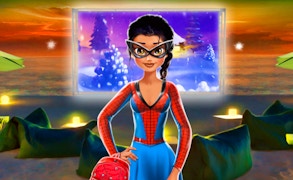 Tina - Costume Party
Welcome to our latest review of an exciting entrant into the realm of Games for Girls: Tina - Costume Party. Perfectly blending the enchantment of dress up games and the glamour of makeup games, this delightful game offers an unforgettable journey through fashion, fun, and friendship.
Tina - Costume Party is unique in its approach to the dress-up genre, set against a vibrant beach backdrop. Players assist Tina in organizing a whimsical costume party. But here's the twist: it's not just about dressing up but also selecting a jaw-dropping ensemble that will leave her friends spellbound!
The game is brimming with creativity and endless possibilities. Whether it's choosing from dazzling mermaid costumes, stunning superhero attires, or enchanting fairy outfits, each decision shapes your unique costume party experience. With its intuitive controls and user-friendly interface, even first-time gamers will find themselves immersed in Tina's colorful world within minutes.
But that's not all! Tina - Costume Party also doubles up as a makeup game where players can unleash their inner makeup artist. Mix and match vibrant lip colors, eye-catching eyeshadows, and stunning blush-on to complement your chosen costume. The transformation from girl-next-door to party hostess extraordinaire is absolutely thrilling!
In conclusion, Tina - Costume Party successfully captures the spirit of childhood imagination and creativity with its dynamic mix of dress up and makeup game features. It promises endless hours of addictive gameplay for girls who dream of throwing the best costume party on the beach! Don't miss out on this whimsical adventure in the wide world of Games for Girls.
What are the best online games?