Tic Tac Toe The Original Game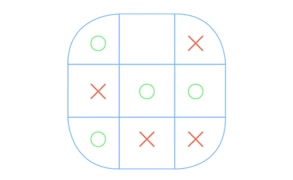 Tic Tac Toe The Original Game
Unveiling a classic, yet stimulating game for the modern era - Tic Tac Toe: The Original Game. A game that tests your strategic acumen, it promises to deliver an exhilarating experience for both solitary gamers and dual player mode enthusiasts. Pair it with a friend and ignite the spark of friendly rivalry or enjoy it solo - the choice is all yours.
Identified as one of the most sought-after family games, Tic Tac Toe: The Original Game reinforces bonding and allows for innumerable moments of fun. Not just a mere pastime, this game is an embodiment of learning, teaching young minds the principles of good sportsmanship - a skill that transcends beyond the gaming world into real life scenarios.
For those who appreciate brain games, Tic Tac Toe: The Original Game stands as an undisputed champion. Thanks to its simplicity, yet deep strategy requirements, it serves as an excellent pedagogical tool. It has proven instrumental in teaching everything from basic logic to advanced artificial intelligence concepts.
Tic Tac Toe is not just a game; it's a green initiative! As a digitalized version of the well-loved game, it advocates for environmental preservation by eliminating the use of paper. Play your part in saving trees while engaging in an addictive strategy session.
In conclusion, if you're on the prowl for 2-player games that double as family entertainment and offer ample opportunities to flex your mental muscle - Tic Tac Toe: The Original Game should top your list. A timeless gem in the gaming world indeed!
What are the best online games?