SuperGolf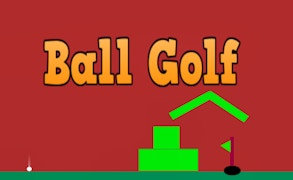 SuperGolf
Description
Welcome to SuperGolf, a captivating game that tests your precision and skill. Engage in a thrilling course filled with challenging levels, each designed to test your prowess in strategic ball pocketing. The objective is simple—sink all the balls—but executing it may not be as easy as it seems! So, are you ready for an exhilarating golf ride?
How to Play
The controls of SuperGolf are remarkably straightforward. Use your mouse or touchscreen to adjust the direction and power of your shot. The key is to aim accurately and pocket all the balls using as few strokes as possible to progress through levels. Each level ramps up in complexity, providing ample challenge for players of all skill levels.
Tips and Tricks
Avoid rushing your shots in SuperGolf. Instead, taking your time to plan each stroke will likely yield better results. Pay attention to obstacles, as they can either be used strategically or completely avoided for best results. Lastly, remember that practice makes perfect - don't get discouraged if you don't succeed at first!
Features
Challenging Levels: Each level offers a unique challenge designed to test your precision and strategy.
User-Friendly Controls: Easy-to-use interface makes gameplay accessible for everyone.
Addictive Gameplay: The intuitive yet challenging gameplay ensures players remain engaged for hours on end.
Error Forgiveness: Missed shots do not end the game - instead, they provide leeway for learning and improvement.
What are the best online games?