Super Deep Vortex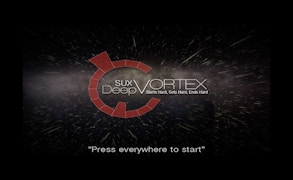 Super Deep Vortex
Description
Experience the rush of adrenaline in Super Deep Vortex. In this high-octane game, you control a tiny aircraft trapped in an endless loop. Your mission? Avoid hitting the booster walls while navigating through the lethal vortex. The game's challenge lies in its hyper-fast pace and confined space. Outmaneuver the obstacles, stay alive, and keep pushing for that top score!
How to Play
The controls of Super Deep Vortex are quite straightforward. You guide your aircraft by moving either up or down within the vortex. The speed of your craft is constant and unchangeable. Your goal is to dodge the incoming booster walls that could end your run. Remember, the longer you survive, the higher your score climbs.
Tips and Tricks
Mastery over movement is key in Super Deep Vortex. Predicting where the booster wall will appear next can be crucial to survival. Try to stay towards the middle as much as possible to allow for quick evasive maneuvers when needed. Stay patient, remain alert, and take every opportunity to hone your skills.
Features
Straightforward yet challenging game controls.
An adrenaline-inducing combination of speed and precision.
A dynamic scoring system based on survival duration.
Crisp graphics plus a captivating vortex environment.
What are the best online games?