Stunt Jack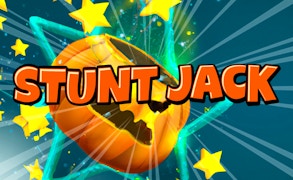 Stunt Jack
Description
In Stunt Jack, rise to the challenge and test your flying skills in this addictive adventure arcade game. As a daring Stunt Fly Pumpkin, your mission is to collect all stars in each level while soaring through hoops without crashing. Be mindful of your magic bar and grab potions when needed to refill your energy. The game's increasing difficulty will surely test your precision and nerves.
How to play
The control in Stunt Jack involves moving your character to collect stars and potions while avoiding crashes. Completing all levels requires successfully flying through hoops while maintaining enough magic energy. If the magic bar depletes, be sure to grab the quickly appearing potions to refill it. The game progresses as you meet these challenges at each level.
Tips and Tricks
To excel at Stunt Jack, maintaining a balance between speed and precision is crucial. Collecting all stars might seem challenging but rushing can often lead to crashes. Keep a close eye on your magic bar as it depletes with time - always be ready to grab the replenishing potions when they appear.
Features
Riveting adventure-arcade gameplay that tests precision and reflexes.
Intricate levels that progressively increase in difficulty.
Magic Bar system adding an extra layer of complexity to gameplay.
Eye-catching graphics with smooth controls for a seamless gaming experience.
What are the best online games?