Stray Rocket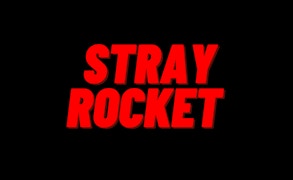 Stray Rocket
Description
In Stray Rocket, you're tasked with navigating a rogue spaceship through a field of airborne obstacles and dangers. This arcade game features an exciting blend of skill-based piloting and pixel-art aesthetics. The game is filled with unexpected maneuvers, swift dodges, and intense moments that give the player a thrilling gyroscopic adventure.
How to Play
You control the stray rocket by moving your mouse or using your touchpad to guide it. The aim is to avoid all coming obstacles while moving forward. Your progress in the game is based on how far you reach without crashing. The longer you fly and more obstacles you dodge, the better your score!
Tips and Tricks
Flying in straight lines can often lead to quick collisions. Try changing directions frequently to throw off incoming obstacles. Make use of narrow gaps between elements as safe passageways, but be ready to react instantly when threats approach from unexpected angles.
Features
Precision Flight Mechanics: Control a ship with incredibly responsive movement capabilities.
Pixellated Art Style: Enjoy classic 8-bit visuals that create an immersive gameplay experience.
Addictive Gameplay: Engage in numerous runs as each flight offers a unique challenge.
Retro Arcade Feel: Experience a thrilling game that harks back to the golden era of arcades.
What are the best online games?