Stickman Ghost Online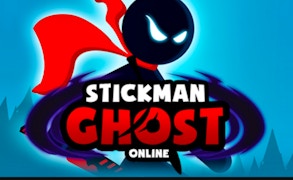 Stickman Ghost Online
Embark on a thrilling journey in the realm of Stickman Ghost Online, a riveting addition to the world of stickman games. This title grips players with its intense combat system, diverse array of weaponry, and a formidable lineup of adversaries that would stand their ground in the fiercest of battle games. This riveting experience smoothly marries elements from sword games and survival games into one adrenaline-filled package.
What sets Stickman Ghost Online apart from other stickman or sword games is its deeper emphasis on survival. Each encounter feels like a fight for existence. As the last ghost left standing in Stickman City, you're plunged into an eerie atmosphere that scores high on the scary games radar.
The gameplay is a brilliant blend - deftly leveraging the spine-chilling aura of scary games while maintaining the strategic depth of battle and sword games. You would traverse through various locations, brandishing powerful weapons and performing devastating combos to annihilate your rivals. The stakes are high; defeat all foes to reach the grand boss and save your world from malevolent Stickmans.
This game doesn't just stop at deft combat mechanics; it gives you an entire upgrade system to modify your character. The thrill of collecting coins after every victorious fight to power-up your arsenal makes this game much more than just your average survival game.
In conclusion, whether you're a fan of stickman games, sword games, battle games, scary or survival games - Stickman Ghost Online has something for everyone. With intense gameplay and immersive storyline, it's going to keep you hooked for hours as you transform into an unstoppable ghost warrior.
What are the best online games?