Stickman Airplane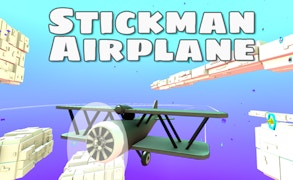 Stickman Airplane
Description
In Stickman Airplane, experience the thrill of commanding the skies in an excitingly simple and accessible format. Unlike traditional simulators, this game offers uncomplicated controls and an engaging world for players to navigate. With a plethora of flying missions and in-flight music by 'yoitrax', you're in for a relaxing yet adventurous ride.
How to play
The game is simplistic and intuitive to control. Use your mouse or keyboard arrows to navigate your airplane through innumerable sky-high challenges. To progress further, successfully complete each flying mission. Collect points and upgrade your plane to ensure your continuous supremacy in the stickman skies.
Tips and Tricks
Plan your route strategically through each level, taking into account the obstacles ahead. Be cautious, as reckless flying can lead to accidents. Remember, skilful manoeuvring and a smooth flight path will lead you to victory.
Features
A simple yet fun stickman-themed airplane racing game.
User-friendly controls that are easily accessible for all players.
An immersive gaming experience with in-flight music by 'yoitrax'.
A variety of exciting flying missions with room for upgrades.
A challenging yet rewarding gameplay experience.
What are the best online games?