Stacking wood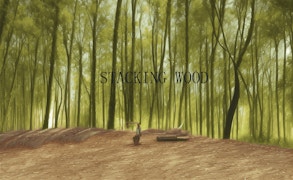 Stacking wood
Description
Stacking Wood is an exhilarating action-arcade game where precision and timing are vital. The player's objective is to stack pieces of wood onto an ever-growing pile. As each piece ascend to the summit, players must deftly hit a button to place it, striving for maximum alignment. However, beware of the escalating challenge as you construct your wooden tower.
How to Play
The control in Stacking Wood is straightforward. Watch as each piece of wood moves towards the pile's top then press your spacebar or click your mouse to place it, aiming for perfect alignment. Your progress will be determined by how high your tower can reach without toppling over.
Tips and Tricks
In Stacking Wood, timing is essential. Wait until the moving wood aligns perfectly with the last one before pressing the button for precise stacking. Be patient, observe movement patterns, and avoid rush decisions to attain higher scores.
Features
Engaging action-arcade mechanics emphasizing precision and timing.
Straightforward controls suitable for all types of players.
A thrilling challenge that rises with each added piece of wood.
A simple yet captivating graphics design transporting players into a wood stacking adventure.
What are the best online games?